Pregnancy Massage to Nurture Body, Mind & Spirit
Everyone expects a pregnant woman to be serene, calm and glowing. But that's not always easy when your belly's huge and your feet are swollen.
Pregnancy is  an exciting adventure, but it can be challenging too. Feelings of exhaustion and anxiety can easily take over. Massage therapy offers a relaxing, nurturing break from the discomforts and emotional stresses of pregnancy.
Gently easing muscle cramping, fatigue, and aches and pains caused by the extra weight. It also offers many other great health benefits.
At Tension Release's Melbourne clinic, we offer massage for all stages of pregnancy, including the third trimester. While you're preparing to focus almost solely on the needs of your child, it's great to take some time out to nurture yourself.
It is the use of massage therapy before birth to support the physical and emotional wellbeing of both mother and child.
The massage therapist focuses on your unique needs as an expectant mother. Because of the changes to the body that occur during pregnancy, she makes adjustments to normal massage practice that ensure your comfort and safety.
While care must be taken during the first trimester, massage is beneficial during the whole pregnancy.
What Does Massage during Pregnancy Involve?
In the early stages of pregnancy it will resemble a regular massage. However, the massage therapist will avoid sensitive and problematic areas.
The room setting is the same as for a typical massage, with soft lighting and gentle music to help you relax.
In the later stages of pregnancy, massage at Tension Release is usually carried out face down or lying on your side, with the use of belly pillows to ensure your comfort. We use an electronic massage table that offers outstanding comfort and is fully adjustable.
Is it Suitable for all Pregnant Women?
Massage is beneficial at all stages of a healthy pregnancy. However, all clients are requested to seek prior approval from their doctor or obstetrician. This is particularly important if you're experiencing a high-risk pregnancy or you have an existing medical condition.
Ask for Our Gift Vouchers
Are you planning to hold a baby shower? If so, why not ask for massage gift vouchers as presents!
What Are the Benefits of Massage during Pregnancy?
Massage for pregnant women can act as an overall tonic. It reduces peripheral swelling, soothes the nervous system, helps prevent muscle cramps and back pain, and improves sleep.
By a certified massage therapist also minimises muscular imbalances, improves blood flow through the muscles, and leads to feelings of relaxation. It's extremely useful in the treatment of headaches and is a much better option than taking painkillers during pregnancy. It can:
Reduce stress on weight-bearing joints
Increase circulation in the blood and lymph, which in turn reduces swelling of feet and ankles
Relieve muscle cramps, spasms and myofascial pain, especially in the lower back, neck, hips and legs
Enhance the elasticity of skin and underlying tissues
Ease back and foot pain caused by changes in posture
Relax and calm the foetus
Ease pain in the pelvis
Reduce the incidence of morning sickness
Not sure if  this is right for you?
Call us on (03) 9863 7011 for a consultation at our Melbourne clinic.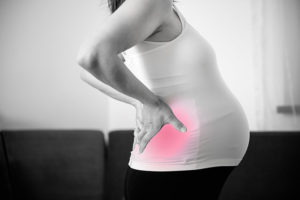 Pregnancy Massage Melbourne