Owner of Tension Release, Sheryl McWilliams is passionate about supporting and treating her clients so they can achieve optimal work-life balance to keep active and have fun!
Sheryl McWilliams has 19  years experience as a soft tissue therapist who is qualified in Remedial Massage and Myotherapy.
From sitting long hours at a computer, to traveling on planes to not having enough time to exercise and eat well.  Sheryl knows first-hand the stress a busy corporate job can have on the body and mind.
Prior to starting her massage therapy training in 2003, Sheryl worked for major blue-chip companies in senior HR management roles. During her time implementing Occupational, Health and Safety policies, wellness programs and employee benefit schemes. Sheryl observed the positive benefits of a healthy, stress-free workplace.
All her massage treatments are tailored to shift her client's chronic ailments. With many of Sheryl's clients travelling significant distances to see her. She has developed a reputation for being able to treat conditions that others have not been able to.
With 24/7 accessibility, rise in use of technology the pace of life has fastened sometimes adding a layer of stress combined with postural imbalance.
Remedial massage is maintenance for your body not dissimilar to servicing your car.
Remedial massage uses several specialized techniques to locate and repair damage to affected muscles, tendons and joints. Remedial Massage supports and speeds up the body's own repair mechanisms.
When Sheryl's not treating her clients you'll find her playing tennis, walking her Labrador Zoe and being active in her local community.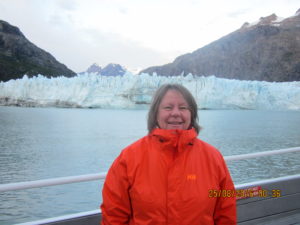 Qualifications:
Certificate IV Massage Therapy - Australian School of Therapeutic Massage
Diploma of Remedial Massage - Melbourne Institute of Massage Therapy
Advanced Diploma of Myotherapy- Melbourne Institute of Massage Therapy
Mental Health First Aider - Australian Red Cross